WHY: CYC (Challenge Youth Conference)
February 25 @ 11:00 am

-

February 27 @ 5:00 pm

CST

CYC is February 25th-27th! The cost will be $100 and $75 for each additional student per family group. It's not too late to sign up or to invite friends! You can turn in your money for CYC Sunday, February 20th through the 25th. If you need to turn in money later then this or if you need help sending your kid(s) to CYC, please let Chris know. There are several who are willing to help send kids to CYC. You can sign up here! 
What is CYC?
CYC is a teen favorite where we travel to Pigeon Forge, TN to worship and study God's Word together with thousands of other christians! We spend a lot of time together growing closer to one another but the lessons we hear from God's Word is by far the best part! Click here to sign up!
What you need to know if your teen plans to attend:
The cost will be $100 unless you are a family sending multiple students. For families sending multiple children the first cost $100 and then it cost $75 for each additional child. We will leave for CYC on Friday, February 25th at 11am and we will stop for lunch on the way. The teens will also need money for 2 fast-food meals. We will be back on Sunday, February 27th at 5pm in time for Bible Class. If you need help paying for your children or need to pay after the deadline that is fine. Please, just let Chris Know. We have several who love to help our teens attend events where they can grow closer to God.
The Schedule:
Save these to your camera role so you can have a copy of schedule!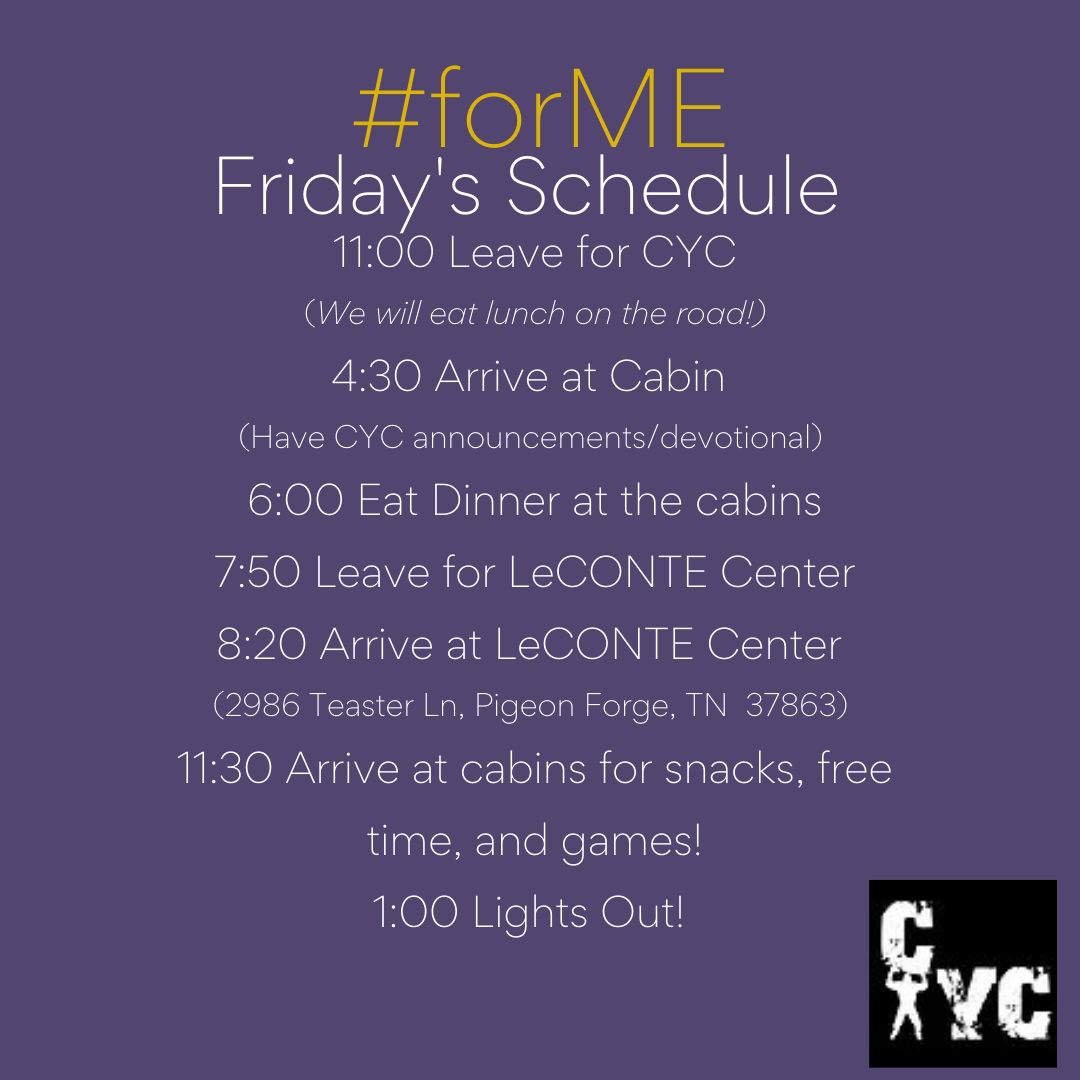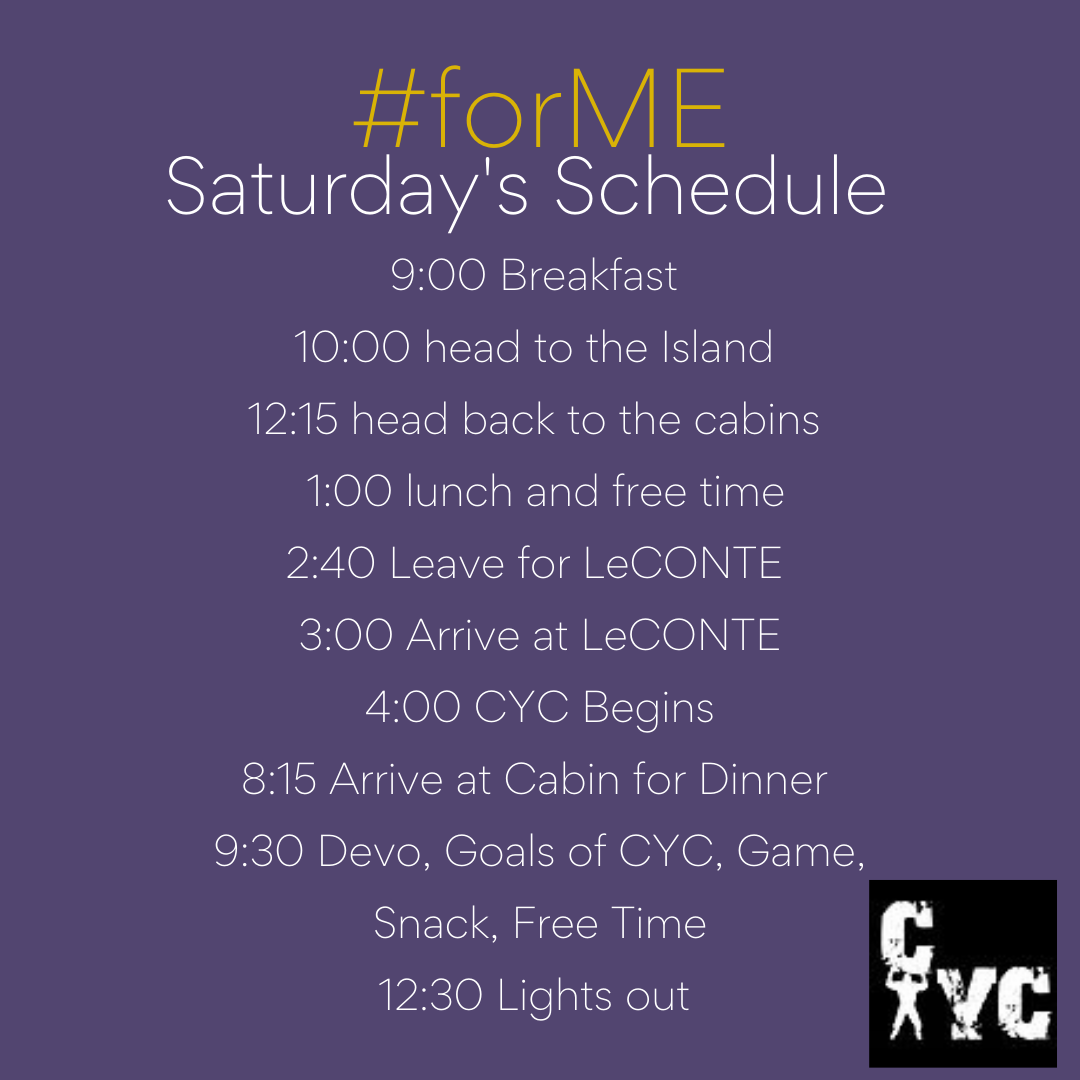 Related Events